If you are still within your 30-day return period, please do not ship your Cubii merchandise back on your own. Cubii is not responsible for the reimbursement of shipping costs incurred.

Free returns are not included on orders from Good Morning America, The View or the Kelly and Ryan show.
If you purchased your item(s) through Bloomingdales.com, please visit www.bloomingdales.com/easyreturns for assistance with your return.

For items purchased at Cubii.com, we offer a 30-day money back guarantee on products returned in their original packaging and remaining in like-new condition. This means that you have 30-days (from the date of delivery) to contact us about returning your products for a full refund. We also cover the cost of return shipment within the 30-day period.

If you wish to submit a return request, please click here. Please include the following information:
Order number
Shipping address (where the return shipment will be coming from)
Reason for return
Serial Number: The serial number for your Cubii product will be indicated on the item itself, or on one of the sides of the original box it was shipped in. It will be listed as 'serial number' and contain a series of letters, numbers and dashes. Some examples are shown below: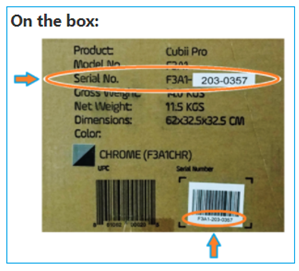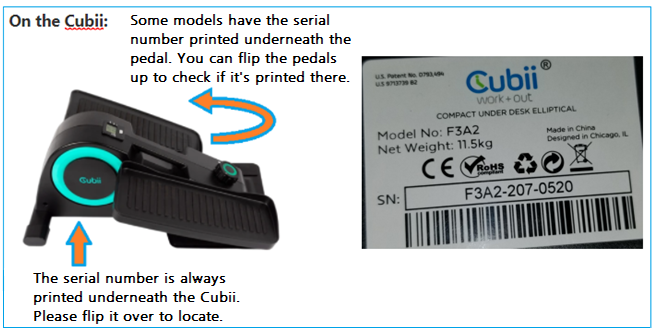 You can also watch this helpful tutorial video for assistance: