Step 1: Go to the Cubii website.
Step 2: Hover over the 'Learn' section of the top banner and select 'Studio+ Workout Classes'.



Step 3: Click on 'Try Cubii Studio+'.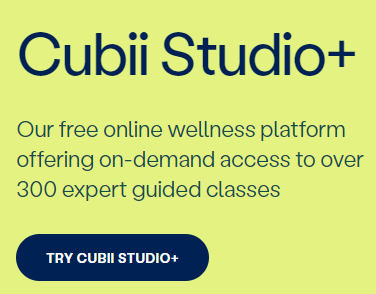 Step 4: Click 'Add to Cart' and a message will appear to indicate that it's been added.


Step 5: Click the Shopping Cart icon to go to the Checkout page. Click 'Checkout'.
Step 6: If you already have a Cubii account, reference Step 6A. If you do not already have a Cubii Account reference step 6B.
Step 6A: Enter your email address and password and click 'Sign In'.
Step 6B: Select the button 'Create an Account'.